Pagan Wins it in the 20th
Posted:
May 4, 2011 |
Author:
Lalli
|
Filed under:
Baseball
|
Tags:
1970s
|
1 Comment »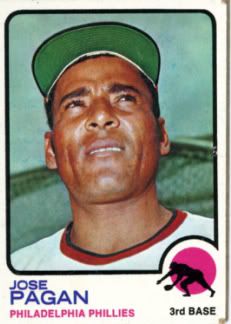 With all these playoff hockey games going into overtime (13 of the last 14 nights had at least one), it just seems like we should take a look back at a game in Philadelphia sports history that required extra time.  Call us lucky, or call us good; but on this day 38 years ago, the Phillies and Braves needed a bit more than 9 innings to decide a winner.  In fact, they gave the 10,000 fans at Veterans Stadium 11 free innings of baseball; playing a total of 20 before the game was finally decided.
In that game, the Braves got out to an early lead in the top of the 3rd after Darrell "Howdy Doody" Evans hit a two-run double.  The score remained 2-0 Braves until the 8th inning, when the Phillies got one with with an RBI single by second baseman Denny Doyle and then tied it up after Dusty Baker's error on a line drive by Larry Bowa.  Four more innings of scoreless baseball were played until the top of the 13th inning.  Evans struck again with a 2 run HR off Bill Wilson to put the Braves up 4-2.  However, the lead didn't last as a few singles, a wild pitch and a sacrifice fly knotted the score at 4-4 in the bottom half of the inning.  Six innings later, Denny Doyle led off the bottom of the 20th inning with a triple.  After intentional walks to Greg Luzinski and Larry Bowa, pinch-hitter Jose Pagan (who was one day away from from his 38th birthday), came through with the game-winning sacrifice fly.
You can "relive" the game through BacktoBaseball.com's game replay by clicking here.  (As an aside, if BacktoBaseball altered its game replays to look like "Baseball" on Intellivision, I would never leave the computer.)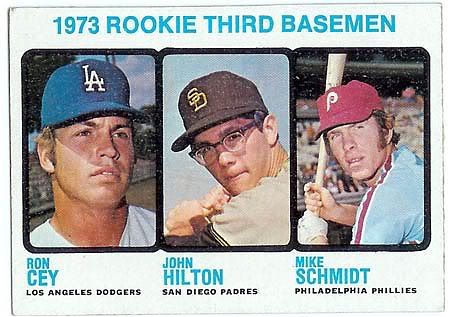 The box score from a 9 run, 20 inning game is bound to be ugly.  The Phillies only managed 9 hits, while the Braves totaled 17 hits and left 27 men on base.  There were also 5 total errors (the Phillies committed 4) and 2 blown saves.  Evans, who knocked in all the Braves runs, didn't get much help.  Leadoff hitter Ralph Garr went 1 for 11 and Dusty Baker was 1 for 8.  For the Phillies, rookie third baseman Mike Schmidt was 0-7 with 4Ks (what a bum) and Larry Bowa was 1 for 8.
The May 4, 1973 game is the second longest game (by innings played) in team history and is tied for the longest one in which the Phils came away with a victory.  And we all remember who hit the walk-off double for the other 20 inning win.  Winning.
RELATED: Joe Oeschger pitches two 20 inning games in one year.
---