A Phillie You Should Know: Charlie Ferguson
Posted:
May 11, 2011 |
Author:
Lalli
|
Filed under:
Baseball
|
Tags:
1880s
|
Leave a comment »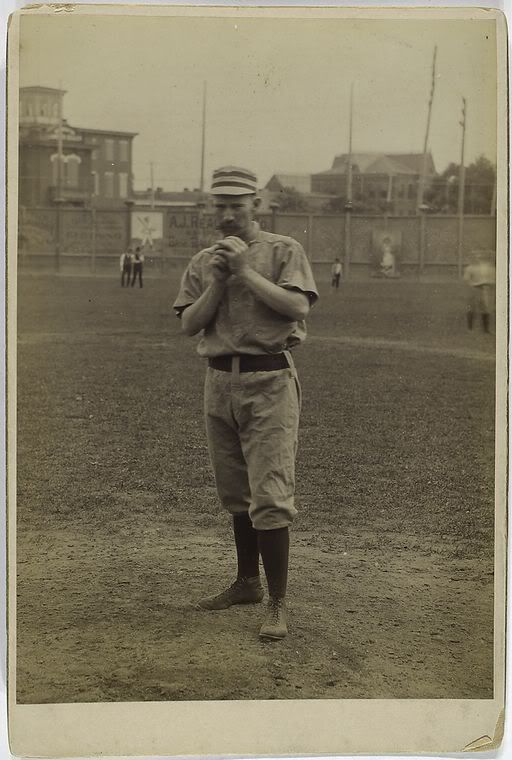 One of the things we want to do here at Philly Sports History is bring to life old-time Philadelphia athletes who have been long forgotten by the majority of fans today.  One of these athletes is Charlie Ferguson.  His prowess at the plate was mentioned here before; but he was just as productive on the mound.
Ferguson graduated from the University of Pennsylvania in 1883 before playing for Virginia in the minors in the Eastern League.  After just one year, he was called up to the Philadelphia Quakers (the name was officially changed to the Phillies in 1890).
The 21-year-old made his major league debut on May 1, 1884.  As a rookie, Ferguson was a work-horse for the Quakers.  He led the team in starts, wins, complete games, innings pitched and strikeouts.  He finished his rookie campaign with a 21-25 record and an ERA of 3.54.  Those numbers don't jump out at you, but they should when you consider that the Quakers only won 39 games and lost 73 that year.
Ferguson's numbers improved in the '85 season.  Ferguson went 26-20 with an ERA of 2.22.  On August 29 of that year, Ferguson threw the first no-hitter in Philadelphia baseball history in a 1-0 win against the Providence Grays.  Ferguson's pitching pushed the Quakers to a 56-54 record and a 3rd place finish in the 8 team National League.
In 1886, Ferguson had a career year.  He finished 30-9 with a minuscule 1.98 ERA and 4 shutouts.  His ERA was good for second in the league.  And with Ferguson leading the way, the team vastly improved.  The Quakers boasted a 71-43 record.  Ferguson, a switch-hitter, also did some damage at the plate.  In 261 AB, he managed 25 RBI and a .253 batting average.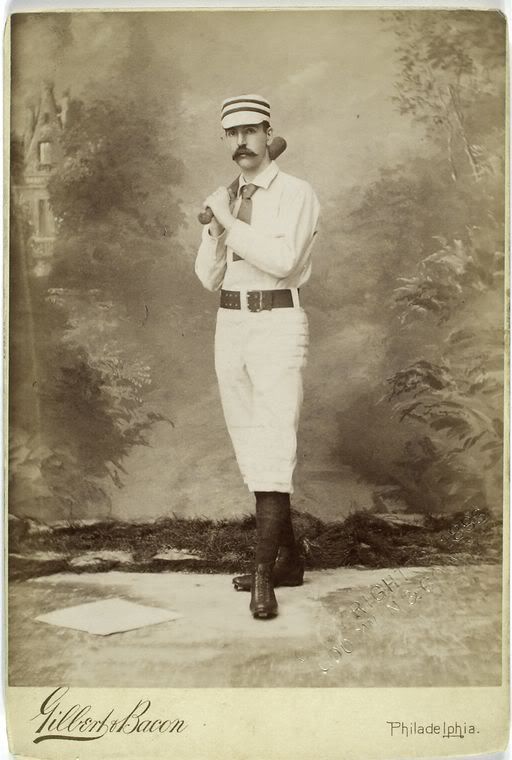 In his 4th year, Ferguson showed Philadelphia the kind of player he was; and folks, he was the kind of player we would have loved to have in any decade.  On the mound, Ferguson finished 22-10 with a 3.00 ERA.  With about a month left in the season, the Quakers were 9.5 games out of first place, but second place was in reach.  Manager Harry Wright saw Ferguson's potential at the plate and knew the team couldn't move up in the standings without more offensive production.  So for the home stretch of the season, he made Ferguson an everyday player.  When he wasn't pitching, Ferguson played second base.  In 264 at bats, Ferguson hit .337, led the team with 85 RBI, hit 3 HR, stole 13 bases and scored 67 runs.  In their last 17 games, the Quakers won 16 and tied 1.  They finished 75-48, clinching second place and ending up only 3.5 games behind the eventual champion Detroit Wolverines.
Sadly, during spring training for the 1888 season, Ferguson contracted typhoid fever and died in Philadelphia.  He was just 25 years old.
Ferguson was an all-around player who did everything well: pitching, hitting and fielding.  He was Philadelphia baseball's first legitimate star.  In 1931, Hall of Fame manager Wilbert Robinson ranked Ferguson right up there with some of baseball's most celebrated players:
"Back in the old, old days the Phillies had a man who could pitch like a streak and play the infield, too. His name was Charley Ferguson. You can't leave him off. There's Hughey Jennings, too. He was an unbeatable shortstop. As I said before, it's unfair to name just a few. Think of the many good ones I've never seen! But if I have to name the best five you can put down Cobb, Keeler, Ruth, Wagner and Ferguson for me."
If Ferguson hadn't fallen ill and died at such a young age, who knows where he would rank in the list of all-time greats.  The fact remains that no matter how obscure he may be to today's fan, Charlie Ferguson is a Phillie that deserves to be remembered.
---