Best Nicknames in Sixers History
Posted:
August 31, 2011 |
Author:
Lalli
|
Filed under:
Basketball
|
Tags:
nicknames
,
Sixers
|
Leave a comment »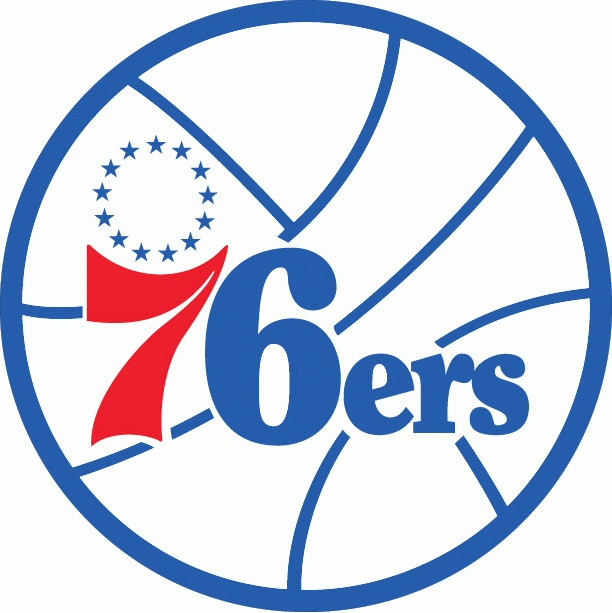 Nickname Week rolls on here at Philly Sports History.  So far, we've taken care of the Eagles and the Flyers.  Today we take a look at the best nicknames in the history of the Philadelphia 76ers.  There are way too many nicknames in team history to remember them all, but here are 10 of the best in no particular order.  As always, let us know if you can think of any others that should have cracked the Top Ten.
"World" Lloyd Bernand Free – Lloyd was given the nickname "World" in high school for his all-world talent, so he did the reasonable thing and officially changed his name to World B. Free.
"The Boston Strangler" Andrew Toney – The origin of this nickname is pretty obvious.  He dominated the Celtics in the playoffs, most memorably with a 34 point night in Game Seven of the '83 Eastern Conference Finals.
"The Round Mound of Rebound" Charles Barkley – As a stocky 6'5″ forward who took home the rebounding title in '86-'87, it's not surprising Sir Charles was given this moniker.
"Chocolate Thunder" Darryl Dawkins – Dawkins' nickname came from an unlikely source: Stevie Wonder. In an interview with Dime Magazine, Dawkins told the story: "Stevie Wonder used to come the ball games and they would have a guy sitting with him. And the guy would be holding on to his arm, telling him what's going on, and he would say, 'Hey, the big chocolate guy just put down a thunder dunk. The chocolate guy with another monster dunk.' And Stevie Wonder actually gave me the nickname Chocolate Thunder. So a guy who never saw me can give me that name. I think I can wear that well. I don't even know if he remembers, it's been so long, but I'll keep that."
"Dr. J." Julius Erving – Julius Erving had a buddy in high school, Leon Saunders, who "could outtalk anybody to the point where would lecture whoever else was around."  Because of this, Erving called him the "Professor."  Saunders figured they both should have professional sounding nicknames, so he started calling Erving the "Doctor" and it stuck.  It was later shortened to "Dr. J" when he started playing pro basketball.
"The Answer" Allen Iverson – Although his nickname growing up in Hampton, VA was "Bubba Chuck," once he was drafted by the Sixers he became "The Answer" for the struggling franchise.
"Pooh" Johnny Dawkins – Dawkins was nicknamed "Pooh" by his family when he was a child and it lasted.
"Jellybean" Joe Bryant – A high school teammate gave Bryant the nickname "Jellybean" because he had all the moves of the guard, even though he was a 6'9″ power forward.
"The Kangaroo Kid" Billy Cunningham – Cunningham was called "The Kangaroo Kid" because of his insane leaping ability.
"The Big Dipper" Wilt Chamberlain – Wilt had many nicknames, but preferred "The Big Dipper," which was coined by friends at Overbrook H.S. because he had to dip his head to get through doorways.
---